How the Economic Machine Works - Ray Dalio
https://pbs.twimg.com/media/DNAuScKVQAATeT...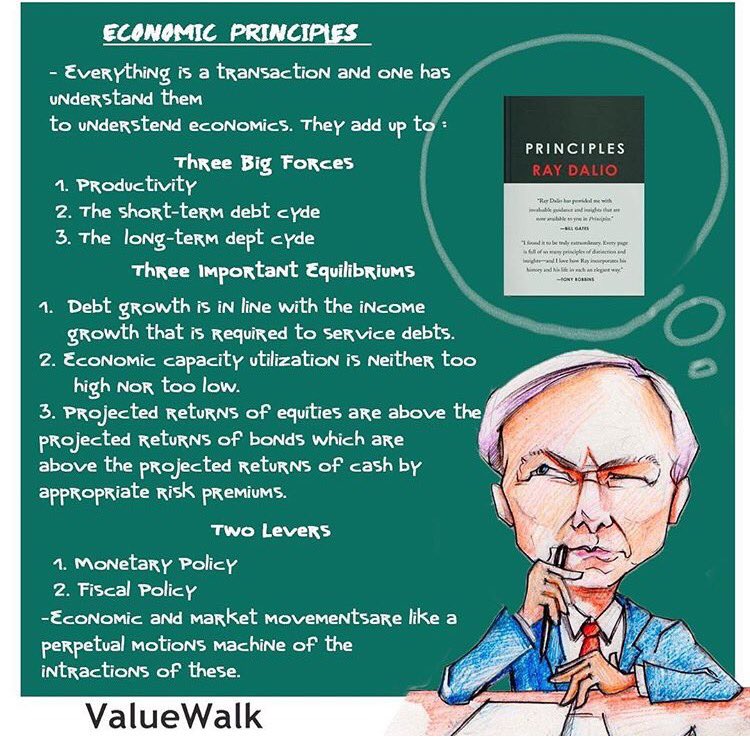 on the occasion of the new book launch by ray dalio, https://www.principles.com/,
we revisit one of his best videos.
How the economic machine works. - https://www.youtube.com/watch?v=PHe0bXAIuk0
here's another link to one of his ted talks for those who actually read this part: https://www.youtube.com/watch?v=jC0Hm_9GnoU
here are some resources:
http://michaeldsimmons.com/wp-content/uplo...
http://www.economicprinciples.org/wp-conte...
https://docs.google.com/viewer?a=v&pid...
Disclaimer: This post is meant for information only, reader should dyodd and all that.
Read more